How To Reduce Allergy Producing Pollen in Your Loudoun Landscape
April 30, 2015

Categories:

Tags: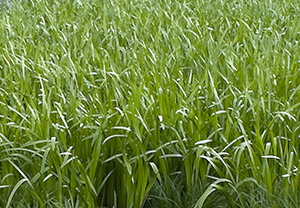 The grass in Loudoun County is coming in green and strong, the leaves on the trees are budding and flowers are blooming; how pretty.
Unless, of course, you or someone you love suffers from allergies, or asthma and then all that budding and blooming in your Loudoun Landscape becomes not so pretty.
Well, fret not. For while your Leesburg lawn care Experts at Property Service Landscape cannot eliminate pollen from the air, we can provide some tips on how to reduce allergy producing grass, trees, shrubs and flowers.
So let's get started.
Your Loudoun Lawn: Regular Lawn Mowing and Fertilization
Most grass can produce allergy inducing pollen, and all grass can trap pollen in their pretty green stems. Weeds also love to grow in the green grass of your landscape and weeds love to make pollen. So what's a homeowner to do?
• Regular Lawn Mowing: the more your lawn it cut the less pollen it can produce and house.
• Regular Fertilization: kill those bothersome pollen producing weeds. Property Service Landscape of Leesburg recommends six rounds of fertilization for your lawn beginning in March and ending in October.
For a detailed list of Property Services Landscape Lawn Fertilization Program please click below:
http://propertyserviceslandscape.com/services/
Trees in your Landscape: Girls vs. Boys
Believe it or not there are trees that can worsen allergies for asthma and allergy sufferers, and trees that can lessen allergies for asthma and allergy sufferers.
Moneocious Trees have both male and female parts, while Dioceous Trees are either male or female. And guess what? It's the male parts that produce the most pollen. So one way to lessen pollen from trees in your Leesburg or Ashburn landscape is to choose female trees over male trees and avoid trees that have both parts (Moneocious Trees). Sorry, boys, the girls win this one.
For a complete listing of Moneocious and Dioceous Trees visit Jesse Saylor's Plants:
http://www.saylorplants.com/SaylorPlants/Ref_Info/Dioecious2w.htm
Or, ask Brian Wedemeyer, owner of Property Services Landscape, to help you stay away from those male trees.
Plants and Flowers in your Garden Beds: Color, Fragrance and Sex
The girls win again. Just like trees, plants are either Moneocious or Dioceous.
Also:
Pick brightly colored blooms as they are less likely to produce allergy inducing pollen because they attract insects that carry the pollen away.
And stick to plants that are fragrant for the same reason: they bring the bugs that take the pollen elsewhere.
Oh those bothersome WEEDS! Good Riddance!
Weeds are infamous for producing pollen. Luckily there are many things you can do to eradicate or limit them:
• Regular Lawn Mowing
• Regular Fertilization
• Mulching: Mulch bare areas in gardens and around trees (for information on how to properly mulch click here: http://propertyserviceslandscape.com/news/how-to-properly-mulch-your-loudoun-landscape/)
• Gravel or stone: use gravel and stone to fill in cracks between paving stones, brick walkways and concrete slabs
• Clean up Debris: Have your lawn frequently blown or raked to prevent piles of dead leaves and debris from piling up.
Spring is a beautiful time in Loudoun County but for Asthma and Allergy sufferers it can be dreadful. Regular lawn care maintenance, lawn mowing, fertilization and selecting the right plants and trees can go a long way to soothe your, or a family members', symptoms.
And remember to hit up your lawn care professionals at Property Services Landscape with any questions: http://propertyserviceslandscape.com/contact/
Property Services Landscapes serves: Ashbrurn, Aldie, Sterling, Leesburg, Purcellville, Broadlands, Hillsboro, Lansdowne, Lincoln, Lovettsville, Middleburg, Philomont, Round Hill, Bluemont, Upperville, Hamilton, Waterford, and every place in between.