Oak Trees and Landscaping
July 25, 2013

Categories:

Tags: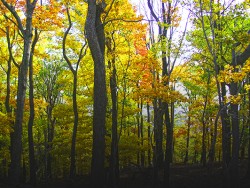 Oak trees are slow growing hardwoods that continually increase in height and girth. Whether planting new oaks, or landscaping in proximity of them, planning is called for. When planting new, one must consider their height (hence shade), and trunk girth to ensure that it won't encroach on the home. Also, the lawn beneath may be negatively affected if significant shade is cast. Tress, and grass, both require a good deal of sun.
Using a natural mulch on young tress is a terrific way to ensure that rain adequately reaches the roots while feeding the soil. Oaks should be inspected a couple of times a year to ensure healthy growth. When adding landscaping to the tree base, ensure that plants and shrubs are compatible. You don't want competing needs to decrease the quality of your plants and trees.
Do you have more questions regarding the health of your tress, or how landscaping choices may affect them? Call Loudoun's Property Services Landscape for a free consultation: 703-771-8176. Or visit our contact page to send us a message. Learn more about our Loudoun area Lawn Mowing Services.